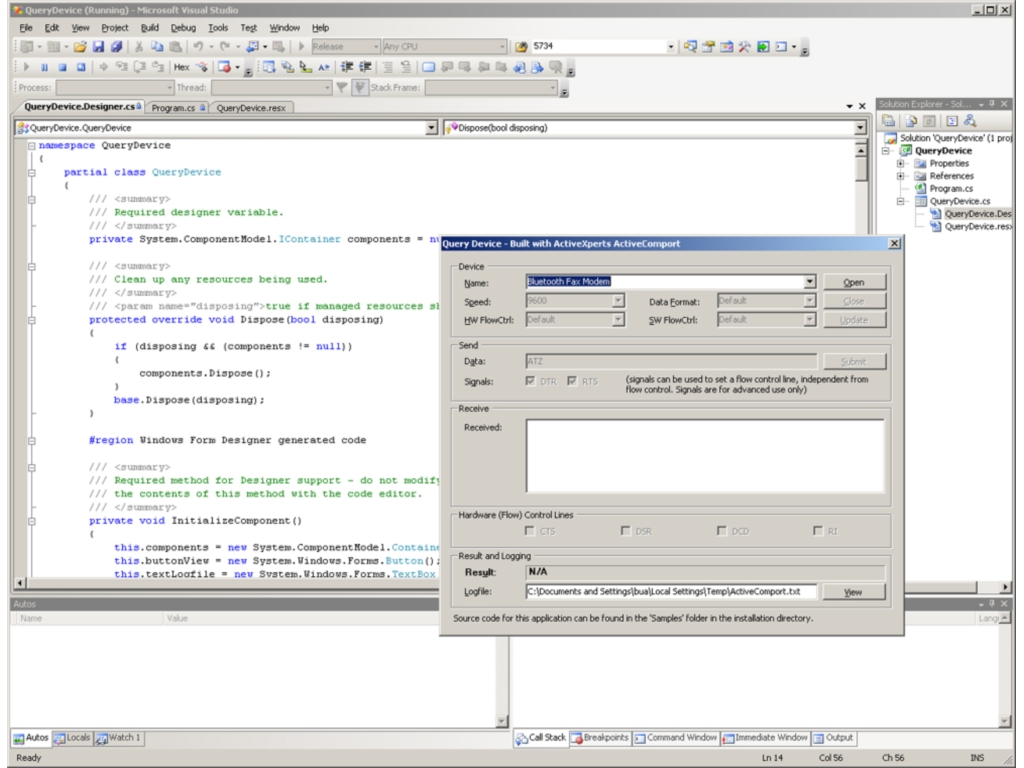 Adding serial communications capabilities to an application is never a simple matter. It requires specialized knowledge that might be outside an individual programmer's expertise. For years, VBScript, Visual Basic and Visual C++ developers have relied upon the power, flexibility and reliability of the ActiveComport serial communications control from ActiveXperts Software. Today, a new generation of .NET developers developers use the toolkit.
Serial Communication component to add serial communications to your Microsoft Windows software. Communicate with a modem, scanner, printer or any other serial device.
The component features full com port control, binary and ASCII data transfer, RS-232 and RS-485 standards, TAPI and ISDN modem support. Use it in your ASP, ASP.NET, Visual Basic .NET, CShare C# .NET, Visual Basic, C++, Java, Delphi, PHP, HTML and VBScript projects. Runs on any Windows platform, including Windows 2008 x86/x64 Windows 2003 x86/x64, Windows 2000, Windows 7 x86/x64, Windows Vista x86/x64 and Windows XP x86/x64.