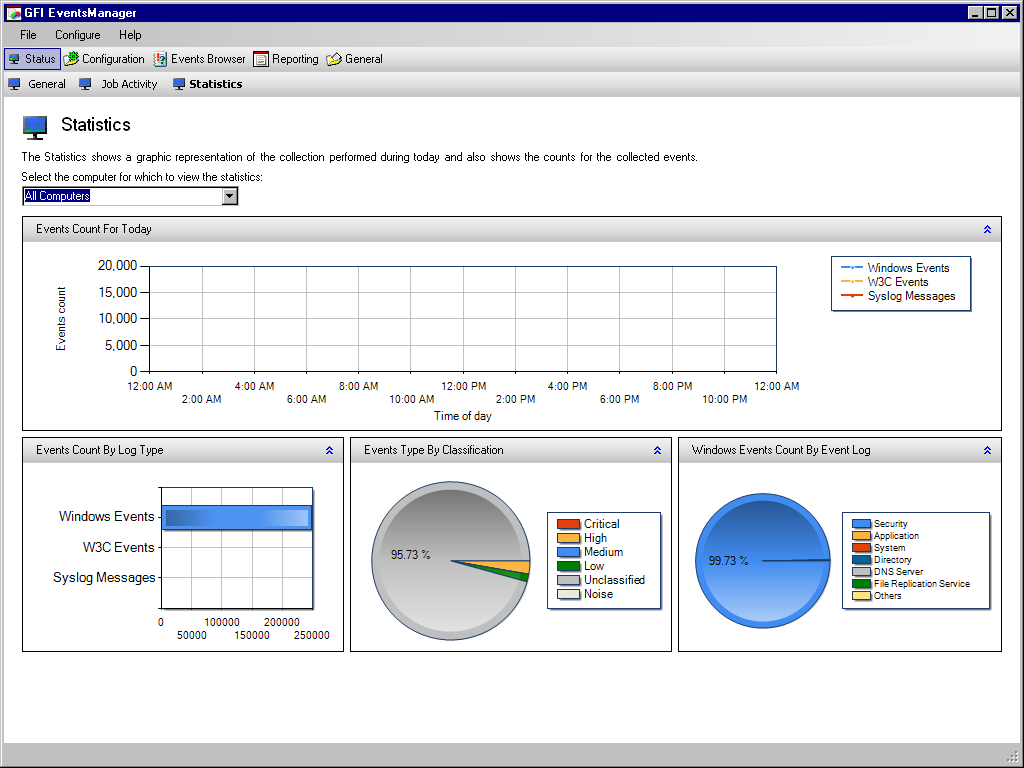 Event logs are a valuable tool to monitor network security and performance that are often underutilized due to their complexity and volume. As organizations grow in size, they require a more structured approach towards event log management and retention.

A recent survey carried out by SANS Institute found that 44% of system administrators do not keep logs more than a month.


GFI EventsManager collects data from all devices that use Windows event logs, W3C, and Syslog and applies the best rules and filtering in the industry to identify key data. This allows you to track when staff swipe their fob, pick up the phone to call home, turn on their PC, what they do on their PC and which files they access during their work day. GFI EventsManager also provides you with real-time alerting when critical events arise and suggests remedial action.