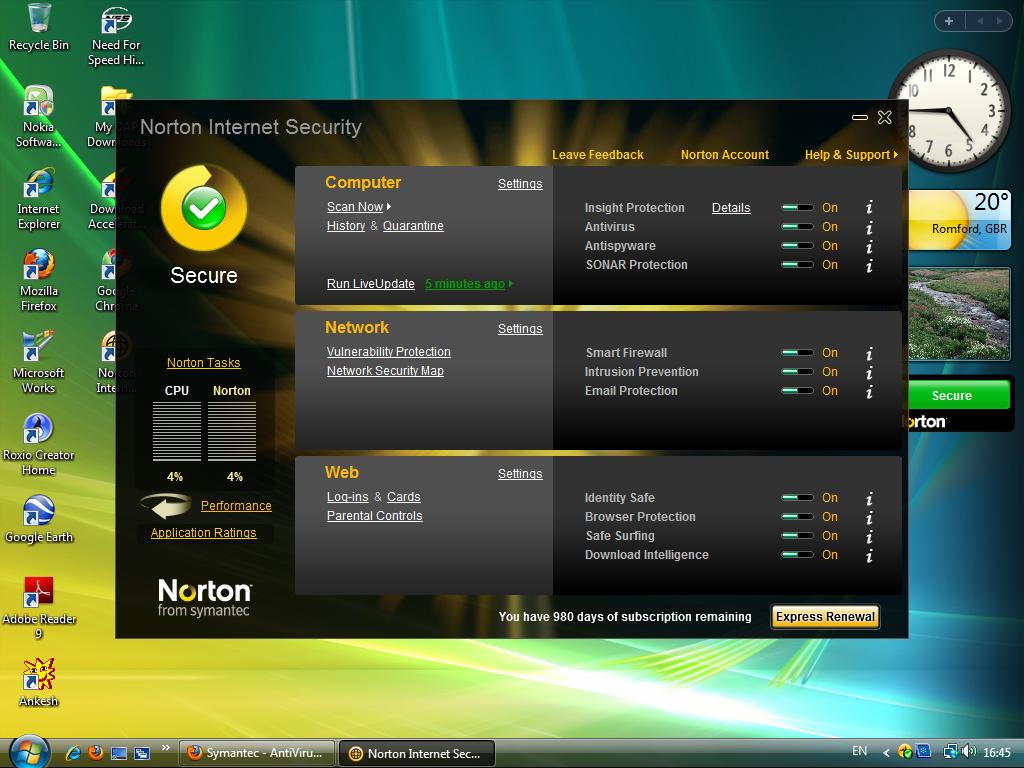 Norton Internet Security, developed by Symantec Corporation, provides malware prevention and removal during a subscription period and uses signatures and heuristics to identify viruses. Other features include a software firewall, e-mail spam filtering and phishing protection.
Symantec distributes the product as a download, a box copy, and as OEM software. Norton Internet Security held a 61% market share in the US retail security suite category in the first half of 2007. In this study, competitors, in terms of market share, included security suites from CA, Trend Micro, and Kaspersky Lab.
Symantec, in compliance with the Federal Bureau of Investigation (FBI), whitelisted Magic Lantern, a keylogger actively developed by the FBI. The purpose of Magic Lantern is to obtain passwords to encrypted e-mail as part of a criminal investigation. Magic Lantern was first reported in the media by Bob Sullivan of MSNBC on November 20, 2001 and by Ted Bridis of the Associated Press. Magic Lantern is deployed as an e-mail attachment. When the attachment is opened, a trojan horse is installed on the suspect's computer. The trojan horse is activated when the suspect uses PGP encryption, often used to increase the security of sent e-mail messages. When activated, the trojan horse will log the PGP password, which allows the FBI to decrypt user communications. Symantec and other major antivirus vendors have whitelisted Magic Lantern, rendering their antivirus products, including Norton Internet Security, incapable of detecting Magic Lantern. Concerns include uncertainties about Magic Lantern's full potential and whether hackers could subvert it for purposes outside the jurisdiction of the law.